photo project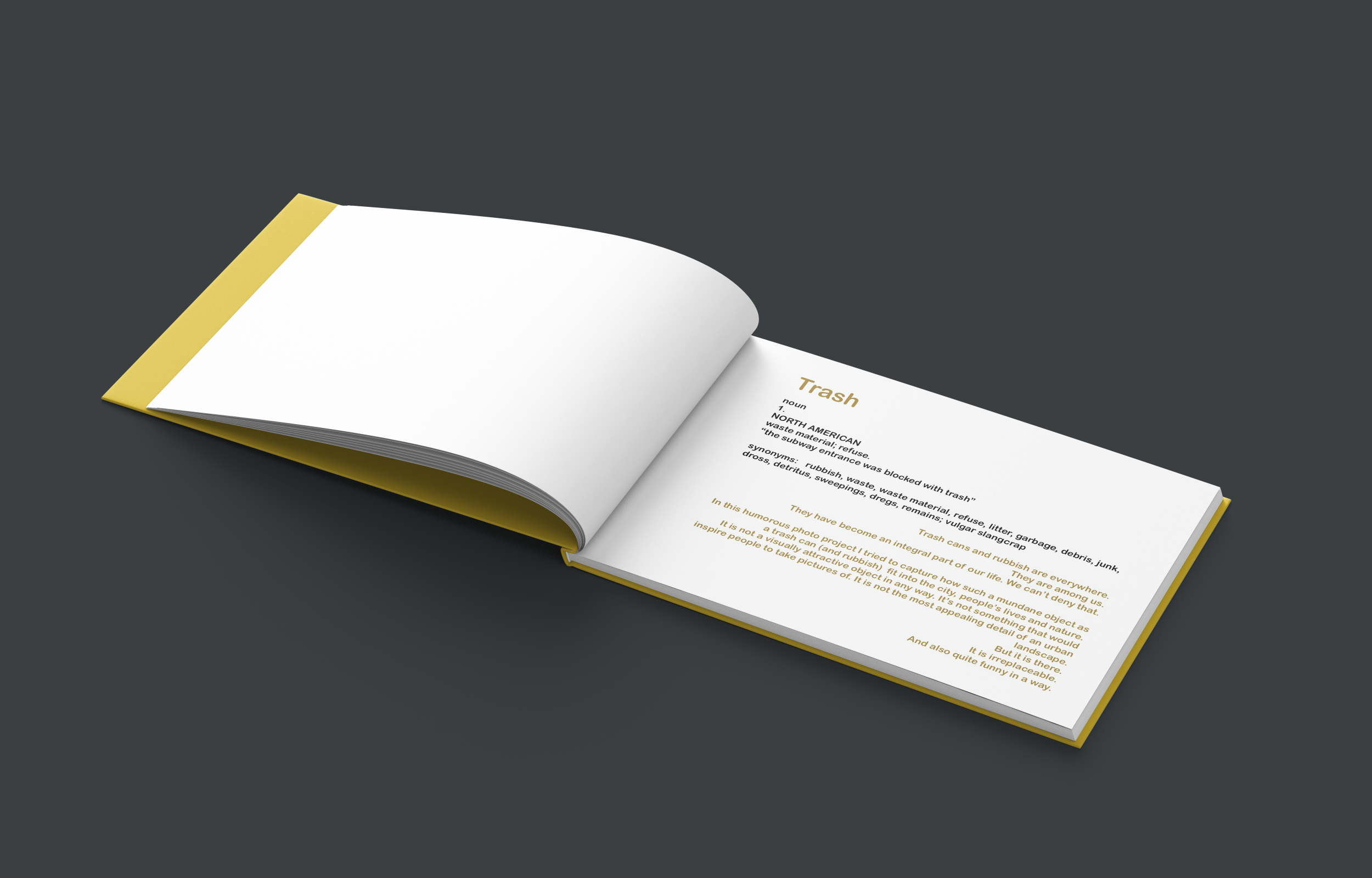 Project type: photography.


Challenge: to find a humorous toppic and photo document it, create a narrative.


Role: photographer, designer.




This project explores one of the most seemingly unattractive components of an urban landscape - rubbish bins. In Germany, where the pictures were taken, people take the waste they produce very seriously. Colourful rubbish bins are everywhere; they've almost become a society of their own. This project aims to present them as characters in the visual story. In the end I made a book to present the photographs. It has a distinctive yellow colour, just like the majority of the rubbish bins.