The Book of Anxious Thoughts
typography & bookmaking & graphic design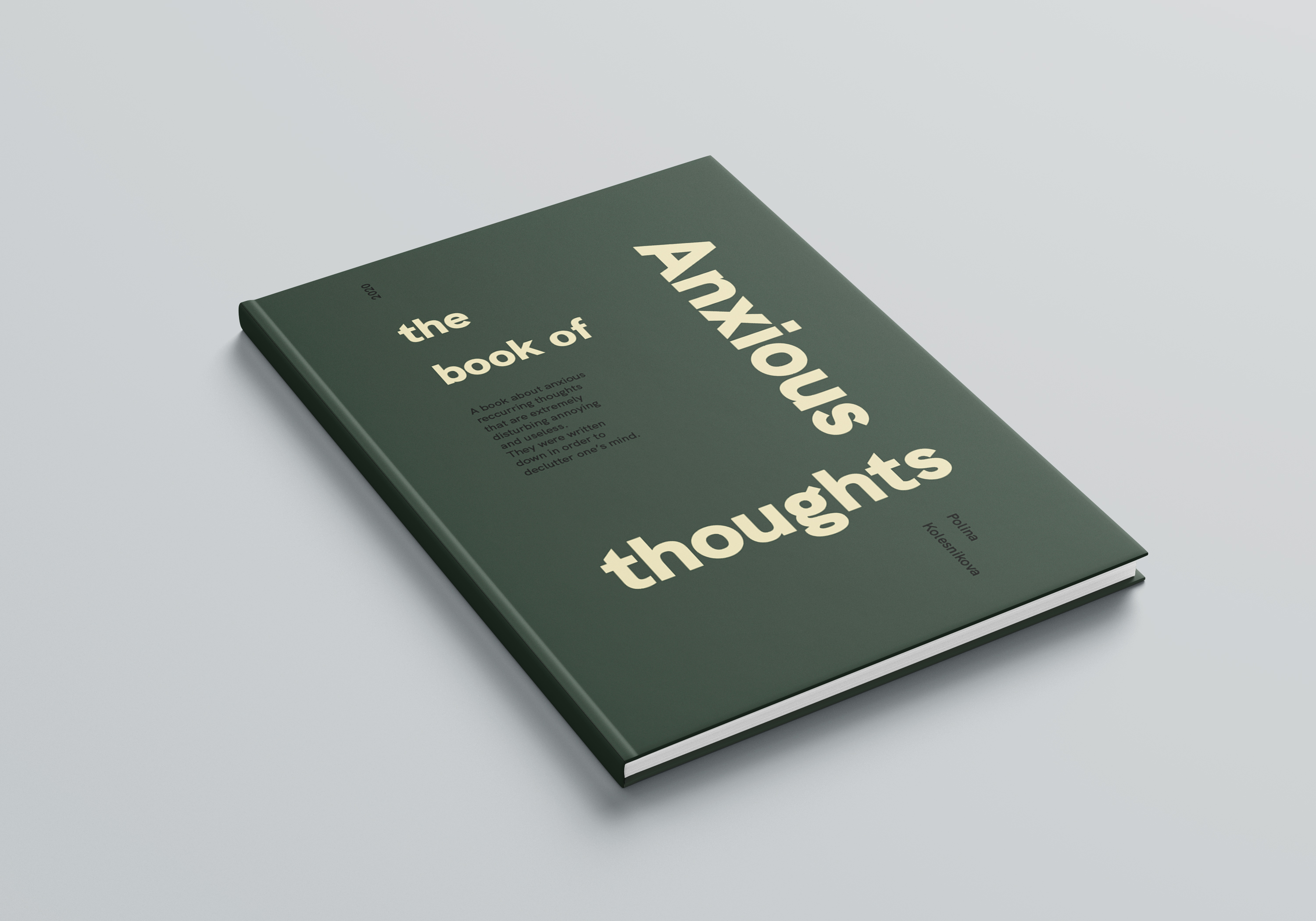 Type of project: self-initiated bookmaking & typography project.


Challenge: use typography and bookmaking in a new way. Illustrate intagible phenomena with the use of graphic design.


Role: graphic designer, typographer, project manager, researcher.


This project aimed to use typography and bookmaking as mediums to communicate anxiety as an intangible phenomenon that many people experience in their lives. The design is based on Swiss style typography principles and has been inspired by Muller - Brockmann's works.

My way of interacting with anxiety and overthinking was by materialising my worries through writing. The design aims to illustrate and share my journey as well as allowing others to perhaps reflect on what they are going through in their own lives. Due to the outbreak, the book was initially presented in the form of a mock up. Later on I made a physical copy too.